Ronald Reagan Morning In America Starring Jim Gossett: Part 1
The Making of a President

We are extremely excited and honored to announce that we are gearing up to launch our first touring show: Ronald Reagan, Morning In America. We have been working with Broadway make-up artist Adam Bailey for the past two months, and are almost ready for our first screen test. Here's a quick sneak peek inside the Adam Bailey FX Studios located in Brooklyn, New York.
First, we sent actor and writer of Morning In America, Jim Gossett, to photographer Nora Canfield of Ms. Dig Studios to be photographed posing as Ronald Reagen.
Nora's mother and Photoshop genius Shan Canfield of Photoshop Mama created a rendering of Jim as Ronald Reagan to provide us with an idea of how Jim would look as President Reagan.
The rendering was convincing enough for us to invest in a life cast of Jim and to let Adam behind sculpting Reagan over Jim's face.

Below are photographs of a sculpting table in Adam's studio. The walls are cluttered with Ronald Reagan reference photographs.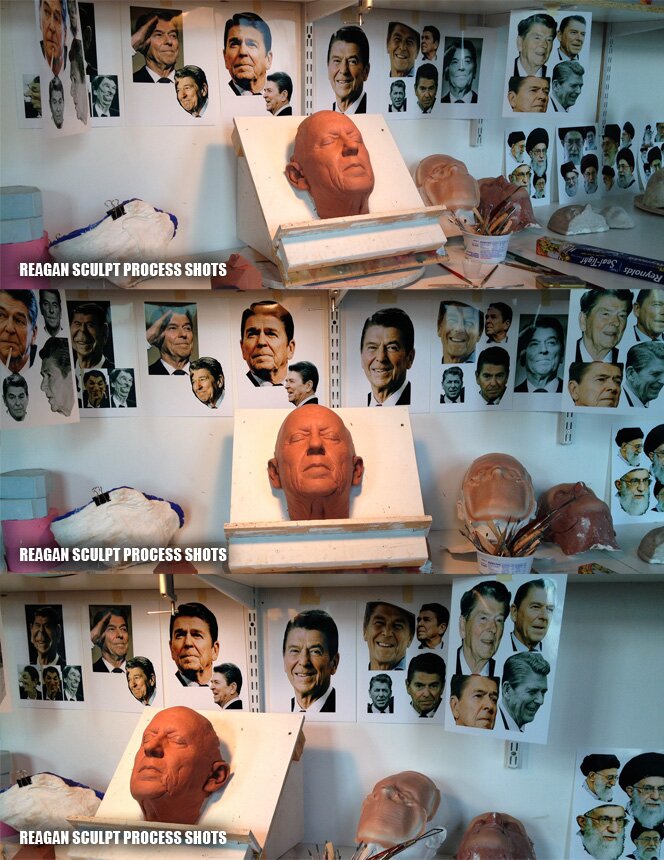 Below are photographs of the rough sculpt of the Reagan make-up and the full lace test wig from our good friend Sue in the United Kingdom.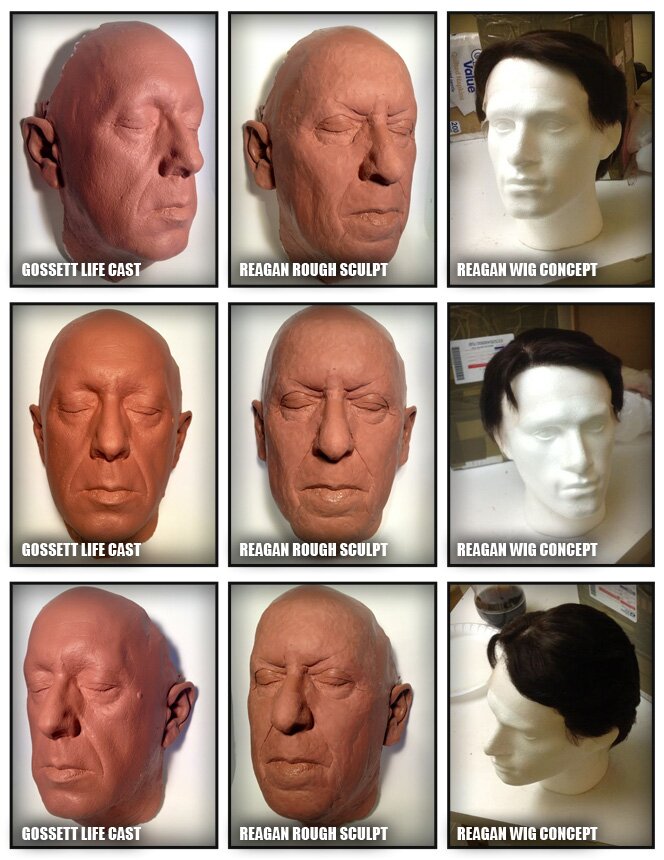 Below are photographs of the more refined Ronald Reagan make-up sculpture.