About Politicos Comedy Brigade
Politicos Comedy Brigade is the world's best political comedy team. Consisting of the latest in political comedy, satire, and parody, live political comedy shows produced and performed by Politicos Comedy Brigade are consistently on the cutting edge of politics and entertainment.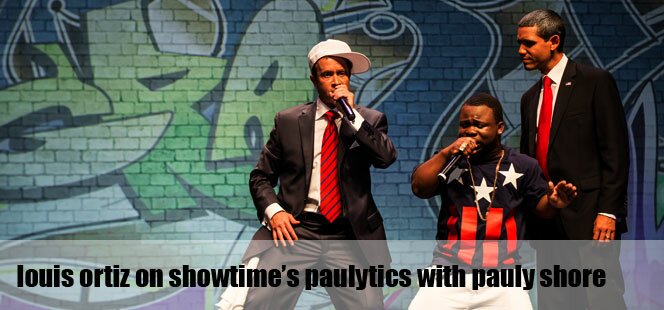 Politicos Comedy Brigade is well-known for presenting the world's best portrayals of the sitting President. Politicos Comedy Brigade currently features the best Obama impersonators in the world, including Barack Obama impersonator Ron Butler (ABC's Grey's Anatomy, Nickelodeon's True Jackson VP, ABC's Jimmy Kimmel Live), Barack Obama impersonator Louis Ortiz (HBO's Flight of the Conchords, Showtime's Paulytics with Pauly Shore, NPR's This American Life), Barack Obama impersonator, Obama voice impression artist Ben Campbell (SiriusXM's The Howard Stern Show), and Obama voice impression artist Jay Lamont (HBO's Def Comedy Jam, BET's Comicview).
In addition to the Impersonators of the President of the United States of America, Politicos Comedy Brigade includes the best political impersonators, President impersonators, and historical impersonators and the best lookalikes and soundalikes of American Presidents, politicians, pundits, and icons in pop culture.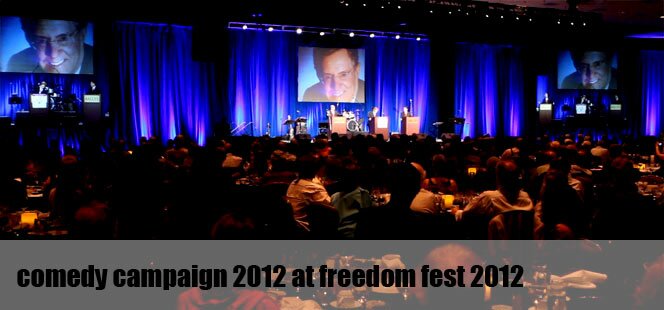 Politicos Comedy Brigade offers a variety of political comedy shows, including its highly coveted live shows, most notably Comedy Campaign 2013, Presidential Apprentice, and State of the Union with President Barack Obama.
The comedy troupe also offers shows and appearances by great impersonators, marquee political comedians, multi-talented character actors, and some of the best celebrity lookalikes in live entertainment.
In addition to their featured live political comedy shows, Politicos Comedy Brigade and its members offer a variety of services in the entertainment industry.
The television and film credits of Politicos Comedy Brigade members past and present transcend political comedy and include NBC's The Tonight Show with Jay Leno, HBO's Real Time with Bill Maher, ABC's Good Morning America, ABC's Jimmy Kimmel Live, HBO's The Sopranos, Comedy Central's Workaholics, NBC's The Office, FOX News' Huckabee with Governor Mike Huckabee, NBC's America's Got Talent, Warner Bros. Pictures' Contact starring Jody Foster, New Line Cinema's Austin Powers: The Spy Who Shagged Me starring Mike Myers, 20th Century FOX's Meet the Spartans, ATO's Casino Jack starring Kevin Spacey, and Lionsgate's Disaster Movie among very many others.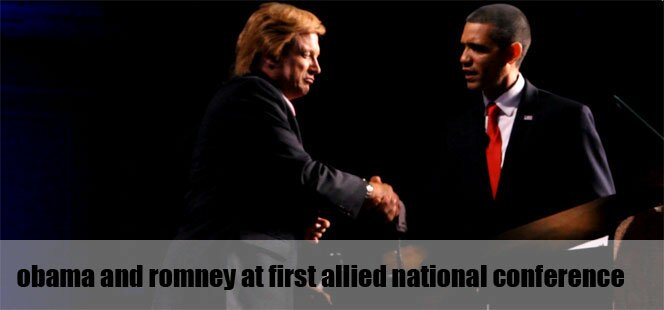 The live political comedy shows of Political Comedy Brigade have been performed for some of the world's top brands, including Microsoft, Unilever, LinkedIn, Virgin America, Yahoo!, AOL, USO, and Will Ferrell's Funny or Die among many others.
Led by Executive Producer Dustin Gold (Bloomberg Businessweek, Huffington Post, ABC's Good Morning America) and General Manager Anthony Marenna, Politicos Comedy Brigade brings political comedy and the world's great impersonators to mainstream America.
Book political comedy performed by the best impersonators and political comedians brought to you by Politicos Comedy Brigade, your booking agency for political comedy.